Our department is actively shaping the future of engineering education, research and innovation. We promote interdisciplinary collaboration, and we will establish a strong partnership with the Department of Liberal Arts and Science. All department members will conduct cross-disciplinary research and teaching.
The Department of Engineering aims to bring together various disciplines in the fields of engineering and science. With the Founding Chair Prof. Dr. Wolfram Burgard, who holds the professorship of Artificial Intelligence and Robotics, the first thematic focus was established.
Founding Chair Prof. Dr. Wolfram Burgard
On February 1, 2022, Prof. Dr. Wolfram Burgard became Founding Chair of the Department of Engineering and Professor of Artificial Intelligence and Robotics at the University of Technology Nuremberg. Prior to this assignment, Wolfram Burgard was Professor of Autonomous Intelligent Systems at the University of Freiburg. In 1991, he completed his dissertation at the Institute of Computer Science at the University Bonn. His focus is on the combination of robotics and artificial intelligence as well as the development of innovative approaches for mobile robots.
Prof. Burgard has published over 350 papers and articles at conferences and in journals on robotics and artificial intelligence. In 2005, he co-authored two books. The first, titled "Principles of Robot Motion – Theory, Algorithms, and Implementations," deals with sensor-based planning, stochastic planning, localization, mapping, and motion planning, while the second, titled "Probabilistic Robotics," covers robot perception and control in the face of uncertainty. He has earned numerous prizes and awards, among them ten Best Paper Awards and two Classic Paper Awards. In 2009, he was awarded the Gottfried Wilhelm Leibniz-Prize and in 2010 the Advanced Grant of the European Research Council. In 2021, he received the Technical Field Award of the Institute of Electrical and Electronics Engineers.
Wolfram Burgard is a member of the National Academy of Sciences Leopoldina and an honorary member of the European Coordination Committee for Artificial Intelligence, the Institute of Electrical and Electronics Engineers and the American Association for Artificial Intelligence. In 2008 he became a Fellow of the European Coordinating Committee for Artificial Intelligence (ECCAI) and in 2009 a Fellow of the Association for the Advancement of Artificial Intelligence (AAAI). Prof. Burgard also coordinated the Cluster of Excellence BrainLinks-BrainTools from 2012 to 2019, which is funded by the German Research Foundation. He served as president of the IEEE Robotic and Automation Society from 2018 to 2019.
List of publications of Prof. Dr. Wolfram Burgard on Google Scholar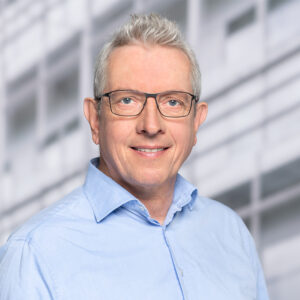 Prof. Dr. Wolfram Burgard
Founding Chair
Department Engineering
Research
Currently, we are expanding the interdisciplinary cluster Artificial Intelligence and Robotics at the department. With the professorship "Data Systems", an important basis has already been created to achieve significant progress in the field of image and speech recognition, process optimization or deep learning. Further appointments in the fields machine learning and computer vision are currently underway.

We are currently working on the establishment of a second thematic cluster. With this cluster, we will explore new research areas and focal points to enable even more innovative research activities and interdisciplinary collaboration. We will keep you updated on the developments and new opportunities that the second cluster will bring. Stay tuned for more information!
Labs at the Department
At our department, we foster interdisciplinary collaboration through a wide range of research areas. These areas are organized into specialized labs, where subject-specific research projects take place. Our department's structure actively promotes collaboration and facilitates exchange between these labs, fostering innovation and breakthrough discoveries.
Artificial Intelligence and Robotics Lab
Learning Technologies Lab
Data Systems Lab
Dr. Andreas Kipf
Start im Januar 2024
Machine Intelligence Lab
Prof. Dr. Florian Walter
Machine Learning Lab
Prof. Dr. Josif Grabocka
Education
Starting in October 2023, the Department of Engineering will launch its inaugural Master's degree program. The program, specializing in Artificial Intelligence and Robotics (M.Sc.) offers students the chance to enhance their expertise in various areas, including artificial intelligence, mobile robot navigation, machine learning, computer vision, deep learning, and data science.
For more information please go to M.Sc. Artificial Intelligence and Robotics