"Pushing U(TN) to the next level"
This slogan serves as our guiding principle for individual and systematic support of our researchers during all career phases. Concurrently it expresses our commitment to improving the visibility and reputation of our university. Our goal is to bolster researchers in enhancing their expertise and advancing their careers while fostering networking and mobility.
The Team Research and Transfer Services (RTS) accompanies UTN researchers during
all career stages in the following ways:
Preparation and application for third party-funded projects, covering smaller, individual projects up to large collaborative projects.
Realization of approved projects (project management).
Strategic initiation and organization of collaborations and targeted networking with partners from business, society, culture and politics (knowledge and technology transfer).
Our services …
…cover the entire spectrum of relevant regional, national and international funded programs.
… individually address researchers by considering the respective discipline-specific as well as career phase-specific conditions and expectations.
…promote research and transfer in accordance with the four guiding UTN principles: internationality, interdisciplinarity, digitality, and sustainability.
…encompass various measures such as networking events and exchanges, counseling and coaching, mentoring and training, as well as internal research support measures (UTN Research and Transfer Fund; awards).
…increase the visibility of the researchers.
The following diagram provides a summarized overview of the self-image and tasks of the Research and Transfer Services team in the context of UTN's research funding strategy.
Support strategy UTN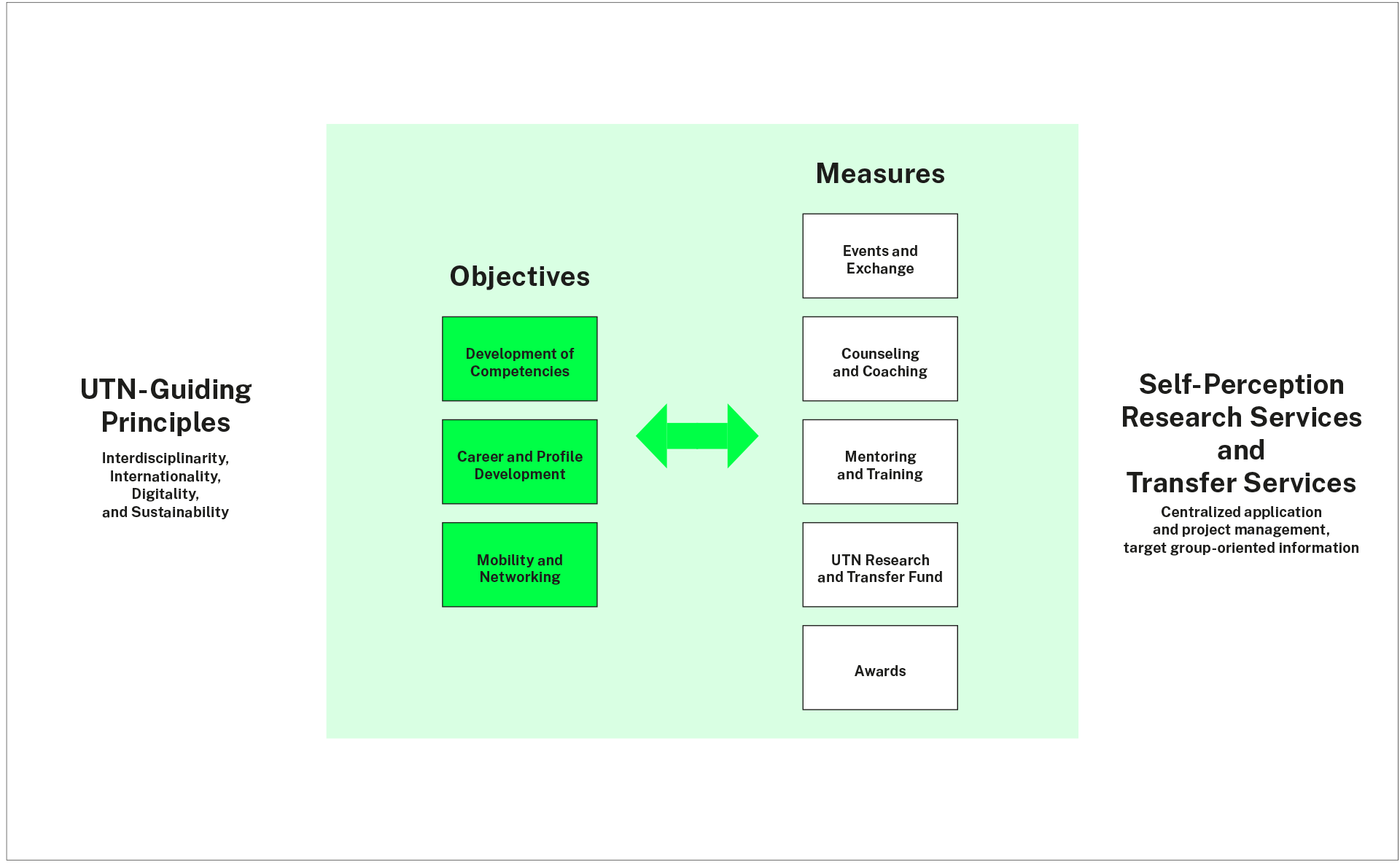 Research and Transfer Services Team