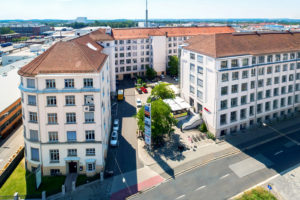 Until the first new buildings will have been completed on Brunecker Straße, the university will be housed and leave its mark in Ulmenstraße 52 in a former shoe factory building in the south of Nuremberg.
The building complex referred to as "The Plant" stands for sustainable offices of the future.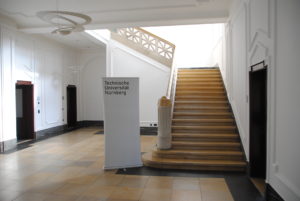 The listed building combines history with an attractive, modern environment. Offices and stairwells are flooded with light to provide for inspiring work spaces.
The loft character of the building can be used in a variety of ways and allows the university to grow inside the building according to the progress of the project, until the new buildings will be available at their final location on Brunecker Straße.