A New Place of Study is Taking Shape
Interdisciplinary, international and digital – these are the keywords characterizing the concept of the University of Technology Nuremberg. The aim is to combine and interlink engineering studies with other topics of society. Besides the outlined interdisciplinary approach, the university will put its emphasis on courses in English, on digitized forms of teaching and learning as well as future-oriented research. In the medium term, the university is to provide a place for learning and personal development for up to 6,000 students – on a campus combining learning, teaching and living.
---

Online Course Mobile Robotics – Apply Now!
You are interested in taking a course at the University of Technology Nuremberg? Although our official program is to commence in the winter semester 2023/2024, we can now offer our first course starting November 14. In the digital course Mobile Robotics, our Founding Chair Prof. Dr. Wolfram Burgard will teach you the basics of automous navigation with mobile robots. Interested?
---
Latest Addition to the Department of Engineering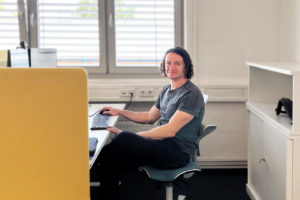 Since September, Michael Krawez has been working in the Department of Engineering at the University of Technology Nuremberg. He is the second researcher to support Founding Chair Prof. Dr. Wolfram Burgard. »
University of Technology Nuremberg to Reveal Logo and Design at first Campus Festival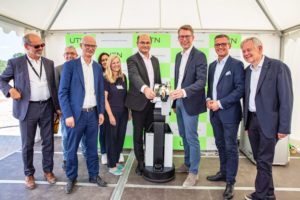 Under the heading "Meet the University", the University of Technology Nuremberg will celebrate its first campus festival today. The celebration will take place on the construction site covering 37 hectares in Nuremberg's new quarters of Lichtenreuth. In the opening ceremony, the University of Technology Nuremberg will be presenting its new corporate design. »
First Doctoral Student Starts at University of Technology Nuremberg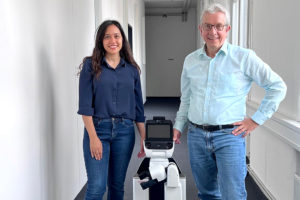 In February, the Department of Engineering was established at the University of Technology Nuremberg under Prof. Dr. Wolfram Burgard. Now the Founding Chair is pleased about the first addition to the department: Since July 1, Ms. Reihaneh Mirjalili has been doing her doctorate in the field of Artificial Intelligence and Robotics at the university. »
Founding Chair of the University of Technology Nuremberg Named Professor of Excellence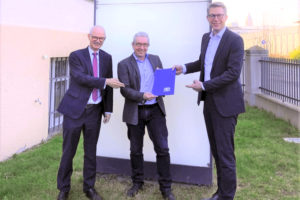 Prof. Dr. Wolfram Burgard, Founding Chair of the Department of Engineering of the University of Technology Nuremberg, has been named Professor of Excellence as one of the first scientists in Bavaria. The expert in the field of artificial intelligence and robotics was presented with the award by Bavaria's Minister of State, Markus Blume. »
Prof. Dr. Wolfram Burgard honored with the IEEE Robotics and Automation Technical Field Award 2022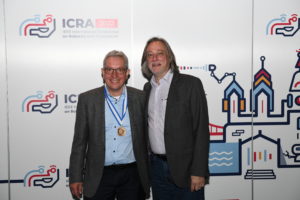 For his contribution to fundamentals and applications in the navigation and reception of robots, Prof. Dr. Wolfram Burgard was honored with the IEEE Technical Field Award for Robotics and Automation. He is only the second German scientist to receive this internationally renowned award. »