Why YOU should study at UTN:
In our Learning Design you are the actor.
With us, you do not write traditional exams.
You will have no lectures.
During your studies, you combine theory and practice.
We are interdisciplinary, international and digital.
Shape the university of the future with us!
Become part of a new university – and study
Artificial Intelligence & Robotics (M.Sc.)!
The most important facts at a glance
| | |
| --- | --- |
| Degree program | Master of Science Artificial Intelligence & Robotics |
| Required course work | 4 semesters (full-time studies with 120 ECTS) |
| Location | Nuremberg |
| Language | English |
| Application period | April 11, 2023 until and including June 14, 2023 |
| Enrollment period | Until the start of the course period |
| Semester period | October 1, 2023 – March 31, 2024 |
| Course period | October 16, 2023 – March 21, 2024 |
| Welcome Week for new students | October 10, 2023 – October 13, 2023 |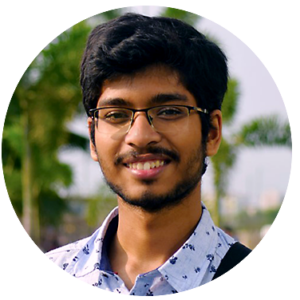 "Mobile Robotics is one of the best online courses I have ever taken. The coursework is mostly focused on probabilistic mobile robotics, which includes foundational topics like KF and SLAM. The combination of hands on practise with written and video content presented in this course is very effective for learning a new topic. I personally enjoyed the individual and group assignments, which required me to understand the course content thoroughly."
Abhimanyu Bhowmik
B.Tech (Artificial Intelligence), Amity University Kolkata, India
Participant of the course "Mobile Robotics" at UTN